BANKS IN CONNECTICUT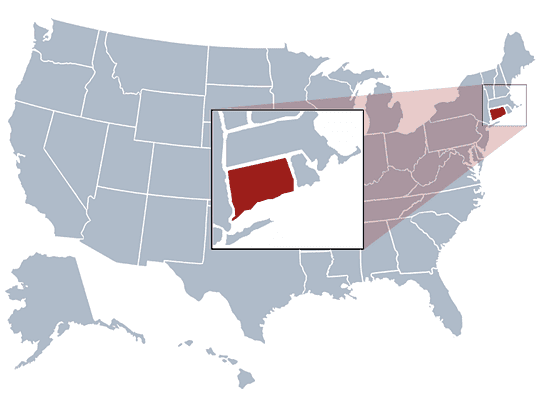 There are 59 local and national banks serving the financial needs of their customers in the state of Connecticut with 1112 branches in 180 cities and towns. You can click the logo of a bank on right to view the list of all locations of your preferred banking company in Connecticut or choose a city & town from the list below.
The largest banks in Connecticut with most branches are: People's United Bank with 143 offices, Bank of America with 115 offices, Webster Bank with 114 offices, Wells Fargo Bank with 68 offices, TD Bank with 65 offices, KeyBank with 62 offices and Liberty Bank with 55 offices.
TOP CITIES
AND TOWNS

IN CONNECTICUT
17 Banks - 43 Offices

16 Banks - 27 Offices

15 Banks - 34 Offices

14 Banks - 17 Offices

14 Banks - 28 Offices

13 Banks - 19 Offices

12 Banks - 22 Offices

11 Banks - 25 Offices

11 Banks - 17 Offices

11 Banks - 24 Offices

10 Banks - 12 Offices

10 Banks - 10 Offices
LIST OF

ALL CITIES

AND TOWNS

IN CONNECTICUT